TESTIMONIALS
"Mr. Jacula came highly recommended by a friend he had previously represented. He took on a big corporation which was playing rough with me and got a very good settlement me. He was very professional and prompt to answer phone calls. I would recommend him to anyone who wants personal service and a good result from their attorney."
- Linda Hunt, Warren County, NC
CONTACT INFO
Tel: (919) 554-1270 • (800) 252-0045


Address:
833 Wake Forest Business Park • Suite F
Wake Forest, NC 27587
Dedicated in helping you achieve effective representation, financial stability, and just compensation when you need them the most.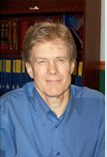 Welcome to The Law Office of Michael Jacula. We specialize in bankruptcy and Social Security disability. You can access information about our representation in any of these areas by clicking on one of the links associated with each area of practice shown above. We also welcome you to stay on this page and learn a little more about our philosophy and law practice in general.
Since 1999 I've been helping individuals in Wake Forest, Raleigh, Louisburg, Henderson, Youngsville and the surrounding area through some of the most difficult times imaginable. Whether you've been injured at work, have to file personal bankruptcy or you can no longer work due to a disability, I will dedicate myself to representing your best interests in court, guiding you toward financial stability and getting you the compensation you deserve.
Going to court or filing for any kind of assistance or compensation is usually difficult and the process can seem overwhelming. My experience in these areas can make a trying time easier. I'll take the burden of endless paperwork and court proceedings off your shoulders so that you can concentrate on physical and emotional health and getting your personal finances back in order. With my help, you can move forward without the fear of financial disaster.
When someone contacts us for the first time, whether to file personal bankruptcy or fight for Social Security disability, they may be experiencing a variety of different emotions, including anxiety, frustration, anger, and physical pain. Meeting with an attorney shouldn't add to that. To make your situation a bit easier to handle, I make a few promises to every client:
I will always handle your case personally rather than pass it on to a paralegal or assistant.
I provide free, no-obligation consultations to anyone considering personal bankruptcy or social security disability.
As a client, you will always get a return call by the next business day.
Local Representation
I've been representing clients in Raleigh, Wake Forest, Louisburg, Henderson, Youngsville and the surrounding area for over a decade. When you're ready to focus on recovery, whether it's physical, emotional or financial, I'm here to help by protecting your interests and getting you the appropriate social security disability or personal bankruptcy. Call me today at
800-252-0045
or
919-554-1270
or fill out my
contact form
.

Serious injury, wreck, wrongful death, accident, on the job injury, Fair Credit Reporting Act, warranty, credit score, credit repair, used car, lemon law, foreclosure, arbitration, Fair Debt Collection Practices Act, predatory lending, secured debt, unsecured debt, mobile home, consumer advocate, restructured debt, creditor harassment, credit card, collections, Chapter 7, Chapter 13, garnishment.